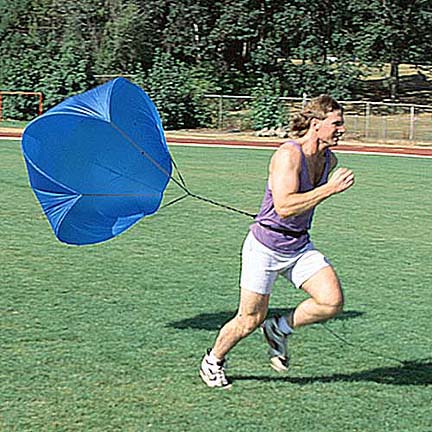 Agility Sprint Chute – 40″ Chute
Resistance is a great method to train top speed. Light resistance is ideal for children under 13. Why do I love chute training?  A parachute allows for correct posture while in sprint, this is important as poor posture can result in increased injury risk for an athlete's back, knees, ankles, and feet.
Typically the youth athlete should aim to run for 50 yards, using a smooth acceleration as the chute opens and then a maintenance to the finish line. There should be a sense of 'relaxation' while running, lifting of knees and direct focus.
Remember light resistance is key on the youth level!
More resistance chutes at the youth football online shop.